Our Impact
Take a look at what our clients have to say about us:

Dr Sanjeev Sharma
CEO, Highmark Interactive
We were looking to raise capital to make acquisitions for expansion. When we met Matey Nedkov he took us through a process of understanding the real goals of the business. He helped strip back the strategic direction which was very important to us. As a result of this process we changed our business plan because we saw a new way of attaining growth with a lot less capital. The creativity of this process was priceless.

David Koff
CEO, EASY PAX INC.
What we really appreciate about Matey is his trust, fidelity and reliability. He puts all his strength and support into a project to make it work and to pursue the growth of the business. He is very creative and not scared of innovation. A smaller structure like ICE is no doubt a much more personal experience. Working with them you get a lot of time with senior individuals who are highly skilled in real life experience. They are closer to the customer and have a good understanding of all the challenges. His team have gone through the pain of growing and selling their own firms. Our experience with those big consulting firms was very frustrating because you work with people who give advice but who have never accomplished anything on their own.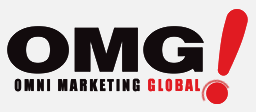 Tan Eng Lock
CEO, OMNI MARKETING GLOBAL
There was a period when the company was involved in a legal battle. With no questions asked he flew across the globe to counsel and encourage me. In the process, he even extended funding, knowing the risk of the actions that were in process then. The greatest challenges in ICE's role are to guide his partner through the 'landmines' that lie ahead in any businesses, and to provide creative, outside the box strategic thinking to growing a business.